Produtos
Isso sim é um completo portfolio de tecnologia e soluções.
Só a mais tradicional marca mundial em alta tecnologia de produtos, sistemas e serviços em medição, presente em todos os continentes, pode oferecer as melhores soluções quando a necessidade é precisão e segurança na medição de energia elétrica.
Além de inúmeras qualidades tecnológicas, versatilidade e economia, todas as soluções desenvolvidas pela Landis+Gyr já nascem com o propósito de promover o uso racional da energia elétrica.
Escolha ao lado uma de nossas soluções!
Landis+Gyr offers an extensive portfolio of advanced metering and intelligent energy management products designed to answer the needs of utilities around the globe. After all, we have been developing state of the art technologies for more than 100 years, and as result have some of the industry's finest energy measurement and management tools in the market today. From multi-energy metering to load management, we deliver complete end-to-end solutions for efficient and reliable energy management.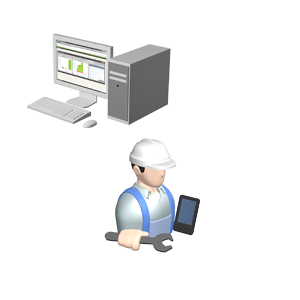 With 25 years of experience in the solutions business and more than 14 million metering points under contact, we are the world's largest and most committed service and support provider. Landis+Gyr provides utilities with energy management solutions that contribute to the more efficient use of resources and which help achieve better environmental outcomes. So if you need deployment, remote meter reading, data management or a related service we are there for you: by telephone, by e-mail and if requested in a data center or on site.
Product, Services & Solutions